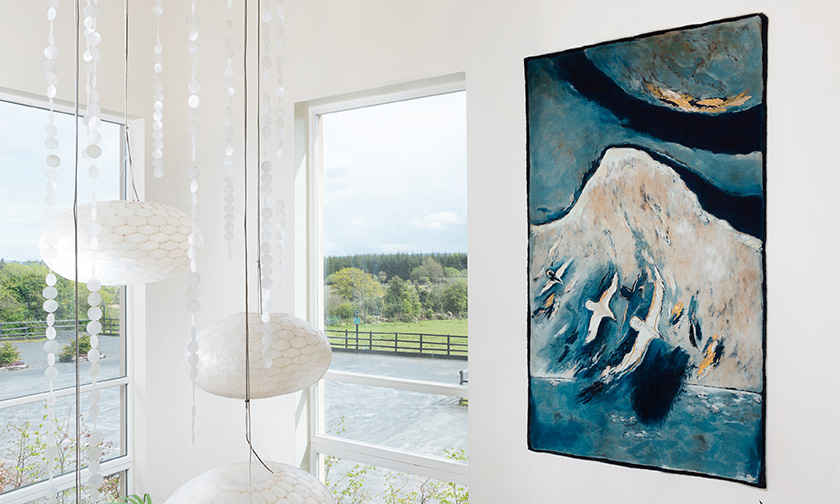 Nicola Henley is a fine artist based in the West of Ireland who specializes in large scale, one-off textile wallhangings and artworks for both exhibition and commission. Her work is inspired by the dramatic seas and changing light of the Atlantic coast and the sense of freedom of birds in flight.
GALLERY

View Nicola's gallery of selected recent and archival artworks.
STUDIO COURSES

Nicola offers textile courses and creative retreats at her studio in the beautiful surrounds of County Clare.